Try It Yourself: 3 ways to get involved in doggo treating time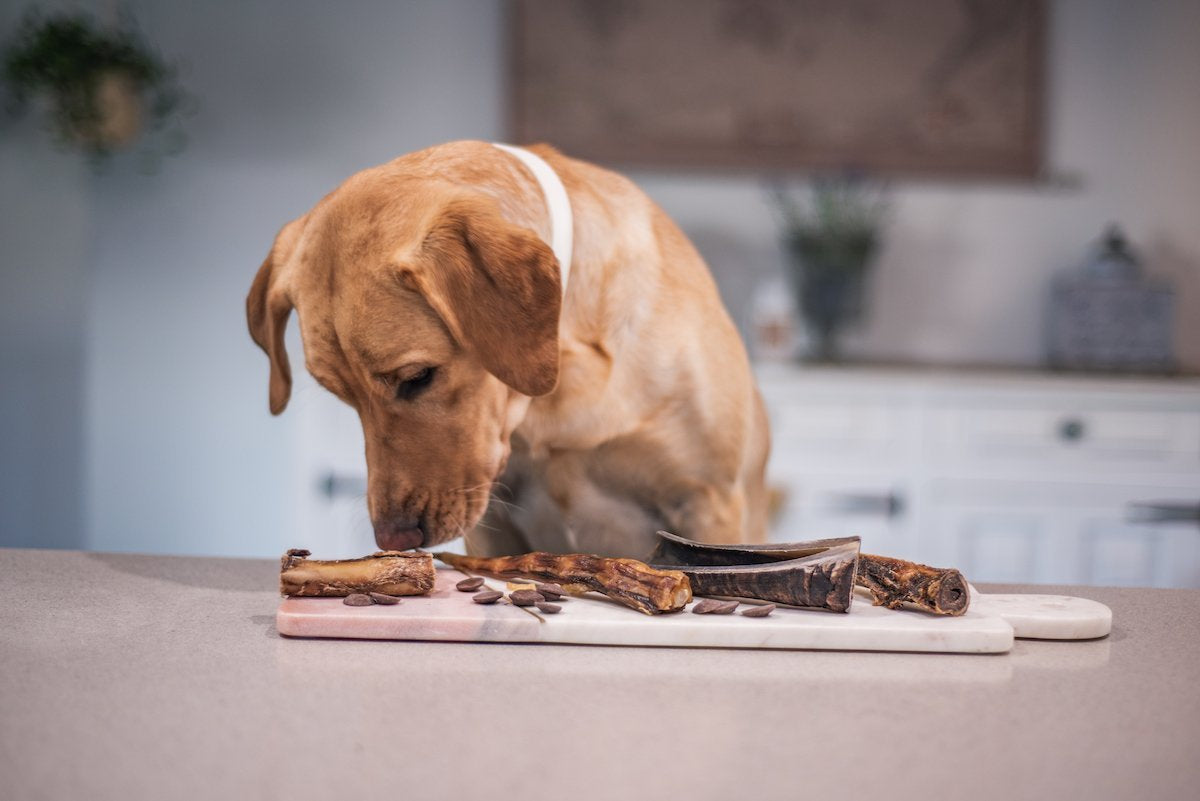 Every doggo is different, and every health need they have is different. That's why we tailor their food, their exercise and the area where they have their down time.
Treats easily fall into this mix too, and there are plenty of ways we can tailor their treat to fit their purpose of treating to a T.
Here's some ways we've tried and tested on our doggos. And these are just the beginning – you can continue to shape and change them to fit your dog and better you-and-them time.
Nose work with a DIY twist
The cool change brings about the return of our favourite training treats – Yoghurt Drops.
Yoghurt Drops are a versatile treat: they can be given as a reward during positive reinforcement training, melted down and hardened onto a piece of jerky for a probiotic boost or, in the case of Zeus and Odin here, melted down into moulds as a chocolate alternative. The perfect sweet treat for birthdays or to sniff out during the next Easter egg hunt.
Prep time: 15 minutes ⏰

View this post on Instagram
Tailoring long-lasting enrichment treats
Down time is a good time when your doggo has a long-lasting treat to get stuck into. Long-lasting treats triple up as a stimulation treat and an enrichment treat that keeps their minds and jaws active.
Goat Horns are a dental delight that are hollowed out and make a great case to stuff purées, spreads or protein that fit your doggo's needs and tastes. Kong toys are also a great, well-loved alternative to help shake up your doggo's day-to-day too.
We like to stuff them with a protein and veggie mix – in this case, Chicken for the HQ dogs with a fussy palette.
Prep time: 20 minutes ⏰

View this post on Instagram
Bark-cuterie Board
For the doggo whose birthday is up and coming, or just for a bit of fun – these charcuterie-inspired boards are the funnest way to spoil your doggo. Just like we love a good grazing board, of course our doggo's will sit, stay and drop for these aesthetically pleasing, mouthwatering canine crudités too.
These luxurious, artful assemblies bode for a bit of fun for you and your dog, but mini boards can be tailored to fit them too. Try a fishy-based board for those doggos working towards clear skin and a silky coat. Or a Roo and Chicken board for those watching their weight.
Prep time: 20 minutes, depending on how extravagant and big your creation is! ⏰

View this post on Instagram