How are Yoghurt Drops made?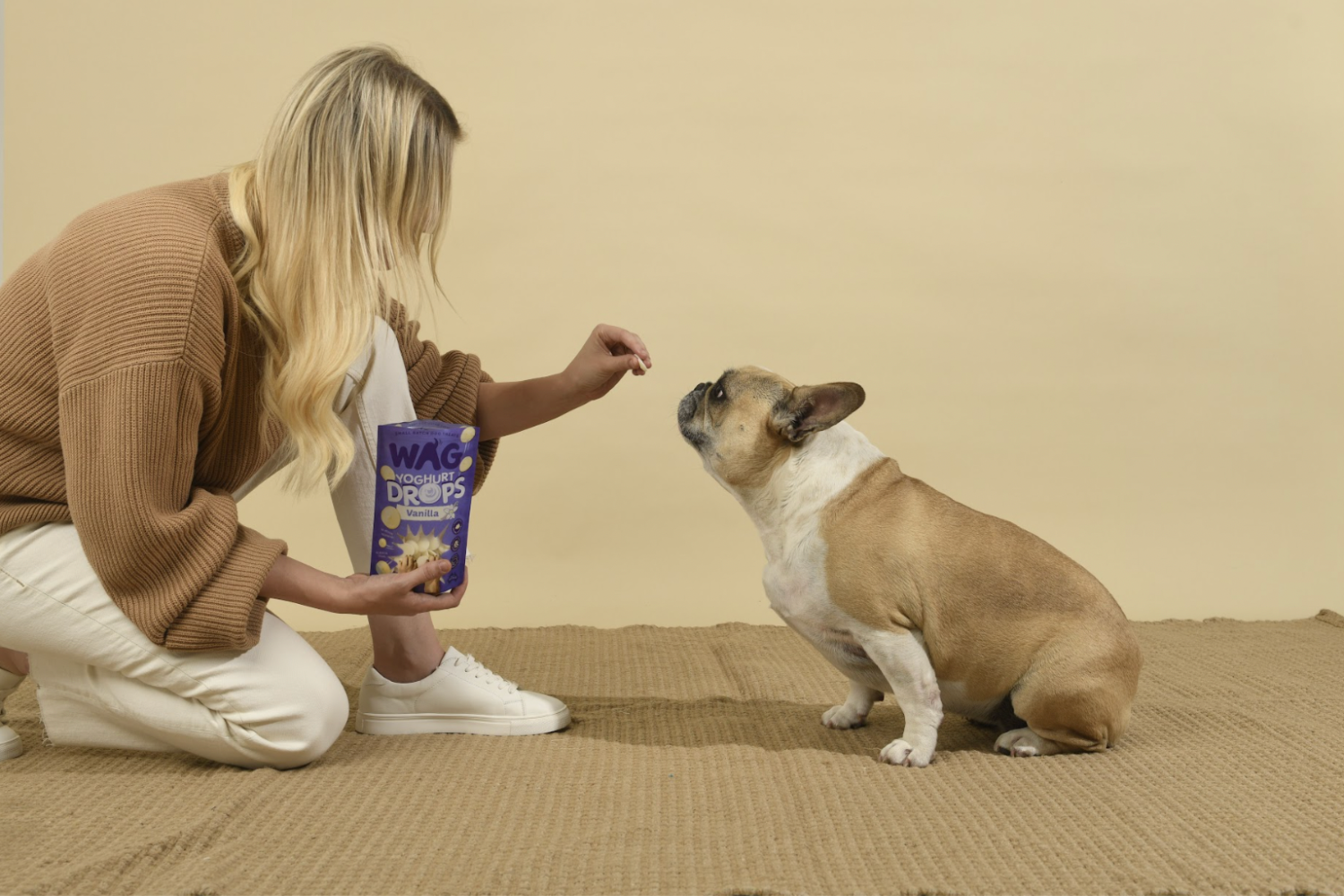 With April in full swing, we welcome back our favourite seasonal treats, Yoghurt Drops!
For the last 10 years, Yoghurt Drops have continuously gone down a (training) treat, but for a brand whose M.O. is ethical and sustainable sourcing, just where do these fit in?
What are Yoghurt Drops?
Yoghurt Drops double up as both a delicious little training treat and one that is great for gut health. Chock-full of probiotics, Yoghurt Drops are the convenient treat with good bacteria to support healthy daily digestion and reduce tummy inflammation. They're the easy treat that's great as an in-between in addition to a healthy diet.
As you probably know, Yoghurt Drops come in a smorgasbord of flavours with each fruity concoction being tried and tested by our in-house taste testers. 
Ethical and sustainable sourcing for Yoghurt Drops
We know that yoghurt has many benefits for all-round doggo health, just like it does for us humans, but when you look at the ingredients listing for Yoghurt Drops, you may be raising your eyebrows at palm oil.
You may not know what it is or where it comes from, but you almost certainly eat or use palm oil on a regular basis. It's the most widely consumed vegetable oil on the planet and half of all packaged products contain it – from ice cream and instant to shampoo and lipstick.
– WWF Australia
The demand for this edible vegetable oil has increased on a global scale, and when it comes to acquiring palm oil, deforestation and the threat to animal habitats may, unfortunately, spring to mind.
However, there is a big movement for the harvesting of RSPO (Roundtable on Sustainable Palm Oil) and CSPO (Certified Sustainable Palm Oil) worldwide to ensure that palm oil is farmed ethically and produced in a way that protects the environment and local communities that depend on it for their livelihoods.
WAG continues to stand by ethical and sustainable sourcing of products, which is why our Yoghurt Drops only use CSPO products in our Yoghurt Drops. CSPO is the highest certification for palm oil in Australia.
Manufacturing process
Did you know that our Yoghurt Drops are actually made in a human-grade confectionary factory? Meaning the ingredients and the facilities used to create these sweet treats are the same as the ones that make yoghurt-y treats you can find in the confectionary aisle at your local supermarket – yoghurt-covered licorice bites, anyone?
As well as using certified sustainable palm oil for Yoghurt Drops, emulsifiers are also used in the manufacturing process to help bind the yoghurt-y ingredients together. As our Yoghurt Drops are vego-friendly, the emulsifier used is derived from vegetables.
All ingredients in WAG Yoghurt Drops, except for trans fatty-acid free CSPO, are all Aussie and are manufactured right in the heart of South Australia.
A drop a day, keeps your 'sit' at bay
There are so many reasons we love Yoghurt Drops, from their sustainable sourcing to their convenience. 
Explore a smorgasbord of flavours and see which one gets your doggo barking for more (well, in moderation, at least!) today, before they're out again with the changing of the seasons.