EXPLORE TREATS THAT ARE NEAR AND DEER TO YOUR DOGGO'S HEALTH!
When it comes to choosing meat-based treats for your dog, the most commonly preferred choices of protein end up being beef, pork, kangaroo and chicken. And while each of these proteins are packed with nutrition, there's another which is not commonly seen as an available option of protein. Ears up, because we're talking about Deer treats here!
Deer meat or venison is versatile in the health benefits that it offers, making it a vital addition to your doggo's diet. At WAG, we recognise that every dog is different. So, we've introduced a trio of Deer treats that are suited to their unique needs and chewing habits.
DEER SHIN BONE FOR THE FIDGETY DOGGO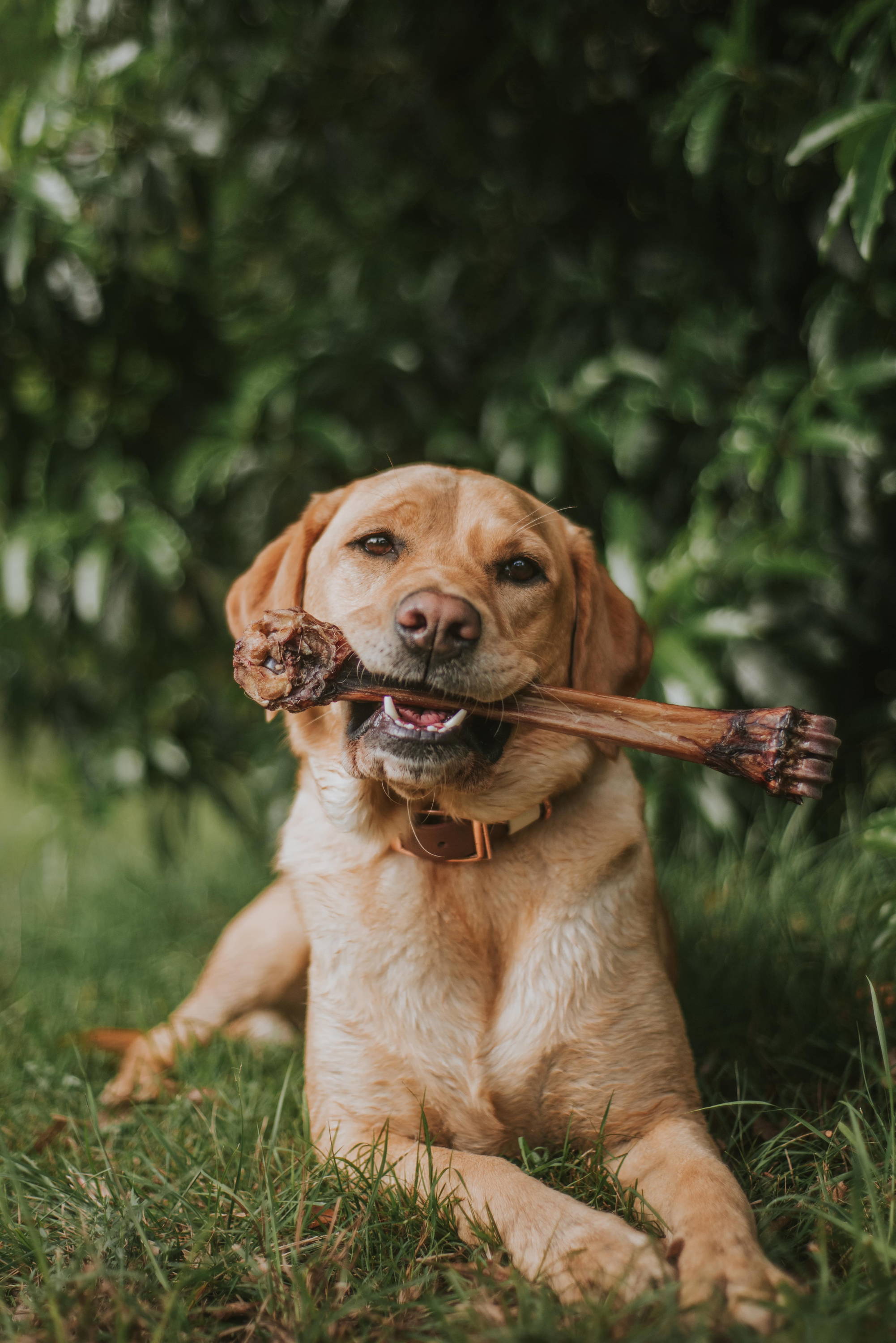 Got a doggo that cannot sit still? If they're the one to get bored or restless easily, and have developed a habit to gnaw at anything and everything they can find (including your furniture) then chuck 'em a Deer Shin Bone!


Tough and long-lasting, Deer Shin Bones work best as a recreational treat, occupying your dog's time with a fulfilling and a healthy chew. Their speciality is scraping away those dental baddies like plaque and tartar, keeping your dog's teeth and gums in tip-top condition. This treat is also high in B Vitamins, calcium and phosphorus which help in improving bone and joint health, keeping pups' minds active.
DEER HOOF FOR THE BRIGHT-EYED DOGGO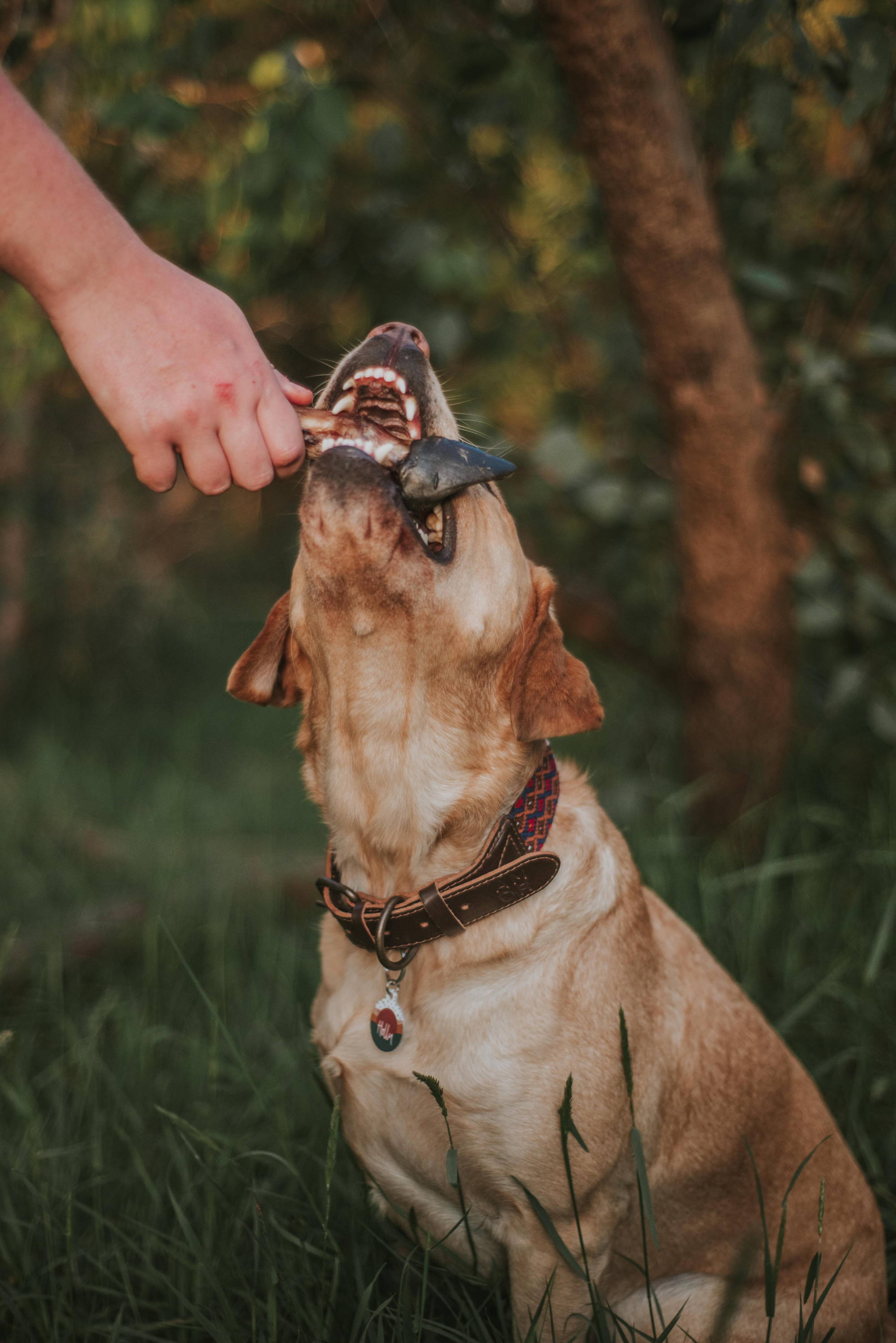 Are you a parent-doggo duo that's got their eyes and paws on all things healthy and wholesome? Then look no further than a Deer Hoof. This treat supports the overall well-being of your pup, from glistening teeth to a healthy heart.


Infact, if your dog has never had Deer treats and is picky about what they chomp on, then Deer Hooves are a great choice to get those taste buds tingling! They're also a great source of B vitamins, zinc and iron, which support a healthy immunity system and organ function. Lastly, Deer Hooves are lean, less in fat content and cholesterol which also help to minimise weight-based health issues.
DEER EAR FOR THE SENSITIVE DOGGO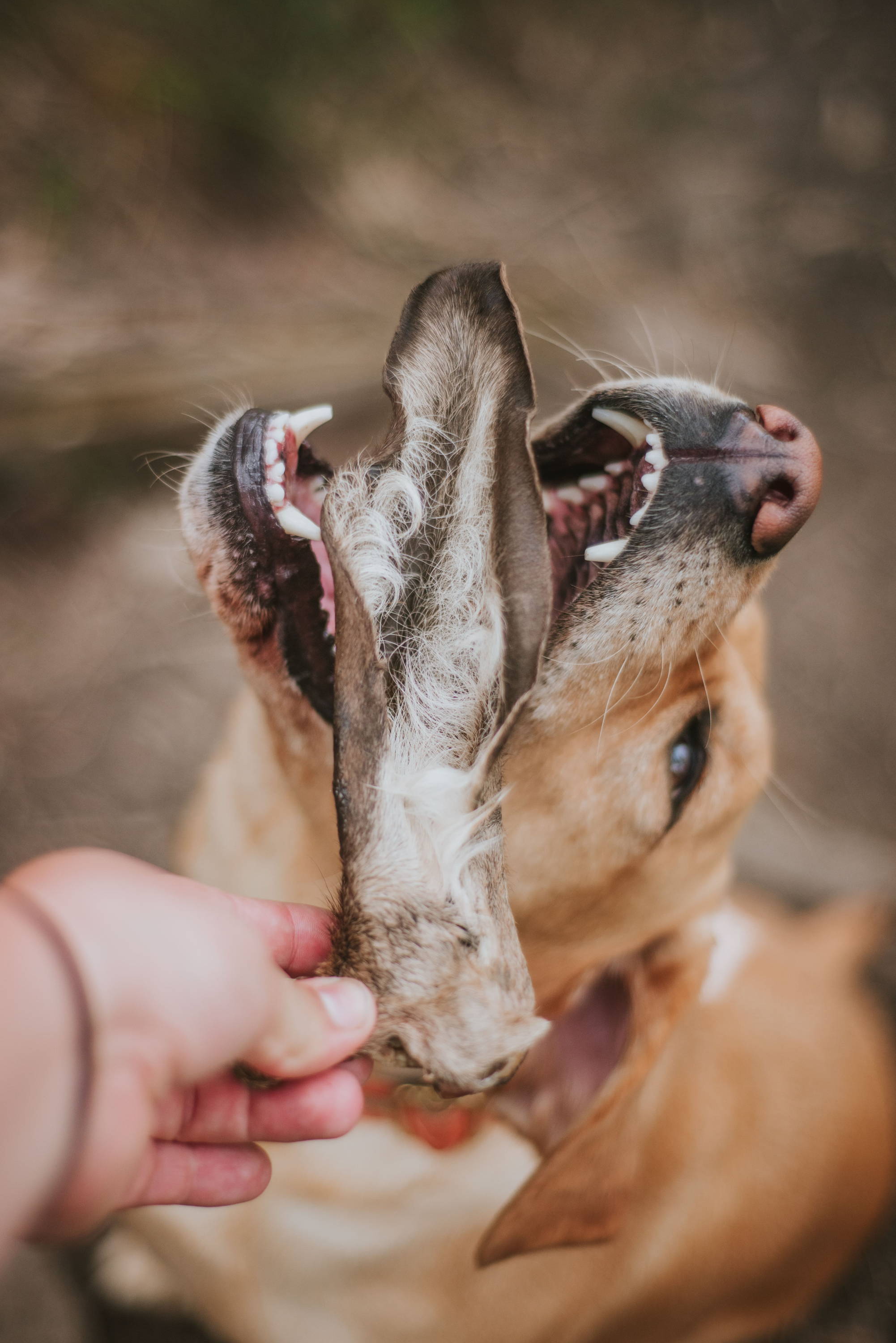 Your doggo didn't choose the sensitive life. The sensitive life chose them. And so, if your pup struggles with food allergies or an upset tummy stemming from overexposure to some protein sources, then Deer Ears are a great alternative.


Chewy and long-lasting, our Deer Ears are 100% natural and free of nasties. Unlike similar treats available in the market, ours come with the hair on, which provides an added advantage. The hair helps to clean your doggo's teeth naturally by scraping away the plaque and tartar buildup. High in B vitamins, this hypoallergenic treat is also great for regulating metabolism for the waistline-conscious dog.