5 WAYS TO MAKE YOUR HOUSE CHRISTMAS READY FOR YOUR DOGGO!
Christmas is coming and there's no doubt that Santa Paws is generous to good doggos, particularly those who can help keep their homes clean and sparkly! We know that having a dog is no easy affair. Along with the fun comes a lot of mess and (maybe?) a bit of stress. Your furniture, floor, bedroom and even the yard, pretty much none are spared, and cleaning up after your pet can be a time-consuming process. As we get closer to the holiday season, most of us would much rather take the extra effort off our hands and instead be armed with some smart hacks to minimise messy affairs. These could be food or pee stains, muddy paw prints, grooming, or smelly areas in the house.


So hear us out, because we've paired with natural and sustainable cleaning pros ENJO to get some pet-handy cleaning solutions up our sleeves, that you could find useful for keeping your house guest-ready this Christmas!
MAKE MEALTIMES TIDIER

If your dog is an over-enthusiastic eater who feeds the floor as much as they feed themselves, then we understand the plight of having to constantly clean up food tidbits or splashes of water. Additionally, doing this at every meal or snack time can literally cause a strain in your back. But what if there was an easier way to make mealtimes tidier? A silicone food mat or putting a towel down could help in keeping your floors cleaner and make that cleanup a bit easier and quicker. Or, for the bigger messes, take a look at an ergonomic, light-weight and easy-to-use Floor Cleaner to get the job done efficiently without straining your back. Plus, you can attach an extra Dust Floor Fibre to get under tricky dusty areas like your fridge at the same time! No buckets, no mops, no chemicals - only the good stuff.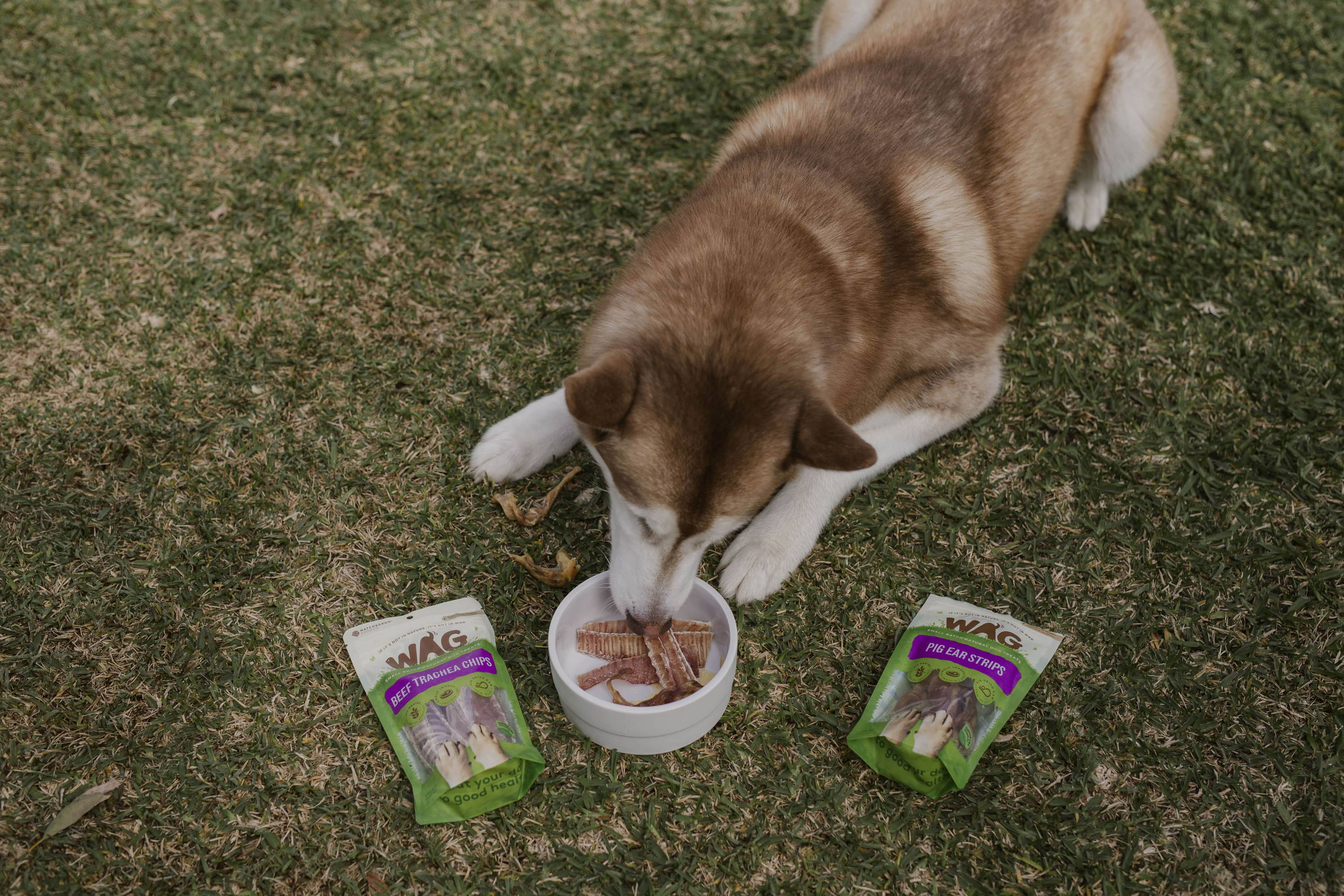 MAKE BATH TIME A BREEZE
Be it grooming, showering or a swim at the beach - drying your doggo afterwards with a regular towel can take a long time. And we know that these towels are not always fully efficient, leaving residual moisture in your dog's fur that might give off that dreaded wet dog smell. Or worse, give them a cold. The best way to avoid this is by using a good quality pet towel made with super-absorbent microfibre which does the job 5 times faster. By absorbing water quickly, it helps to keep your furry companion warmer and prevents restlessness. If you're looking to make your bath time a breeze, give this limited edition ENJO Pet Pack a try, which comes with a pet towel and two WAG treats to make bath time even more fun. Your doggo will definitely thank you later!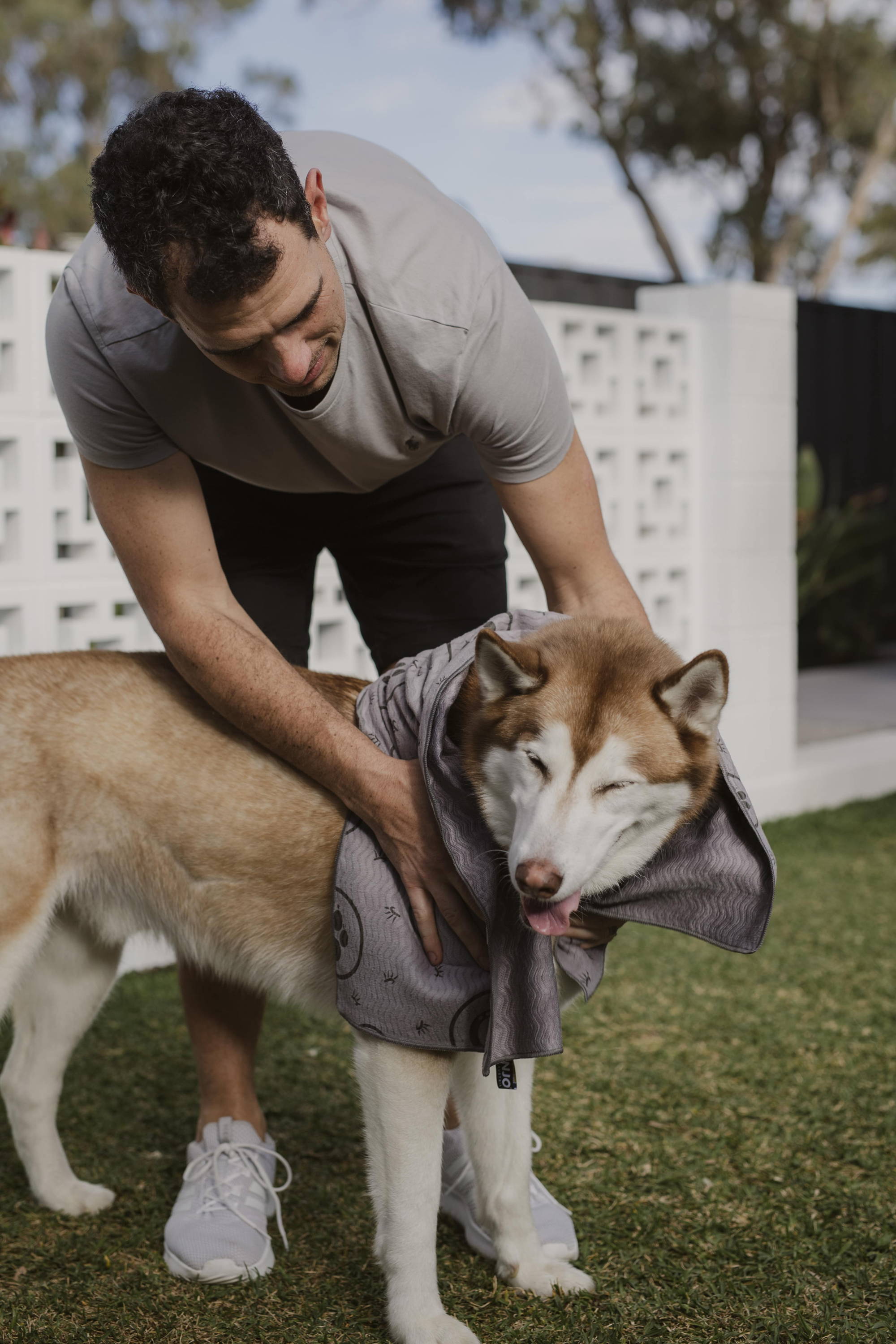 KEEP THE COAST CLEAR


Your pupper is as much an important family member as you are, and comes with their own set of belongings. It's common to find your floor strewn with toys, half-gnawed treats or a stray shoe that's been dragged across the hallway. To prevent clutter or the risk of tripping over a toy, reserve a dedicated storage space for your doggo's things. An open bin or a basket is a convenient and unobtrusive way to keep the floor clear. You can also create a dog walking station and stash harnesses, leash and other walking gear by your front door for ease of access. If you're really keen, give your dog some added stimulation by teaching them how to put their own toys into the basket! Some extra time spent training will help keep them stimulated while making your clean-up even easier in the long-run.
KEEP SURFACES SPARKLY


You can't blame your doggo for slobbering all over your windows or for leaving nose art on glassy surfaces. They're probably just yearning to be outdoors and leaning into the window to look at the garden or passing cars. But saliva can tend to spread all over the glass like glue, making cleaning up after a curious doggo quite the task. It is full of bacteria and not ideal when you have children around. It's also not a pretty sight even when you have guests over. A typical spray and wipe technique is most common, but it can slow you down. An easier way to get clean and dribble free windows is by using a longer window cleaning tool that allows you to get up high and low without putting too much pressure on your back. Finding one with a rubber blade, like this Window Multi-Tool, is an added bonus. Just by adding water, you can loosen and lift stains to get a streak-free finish for your surfaces and windows each time!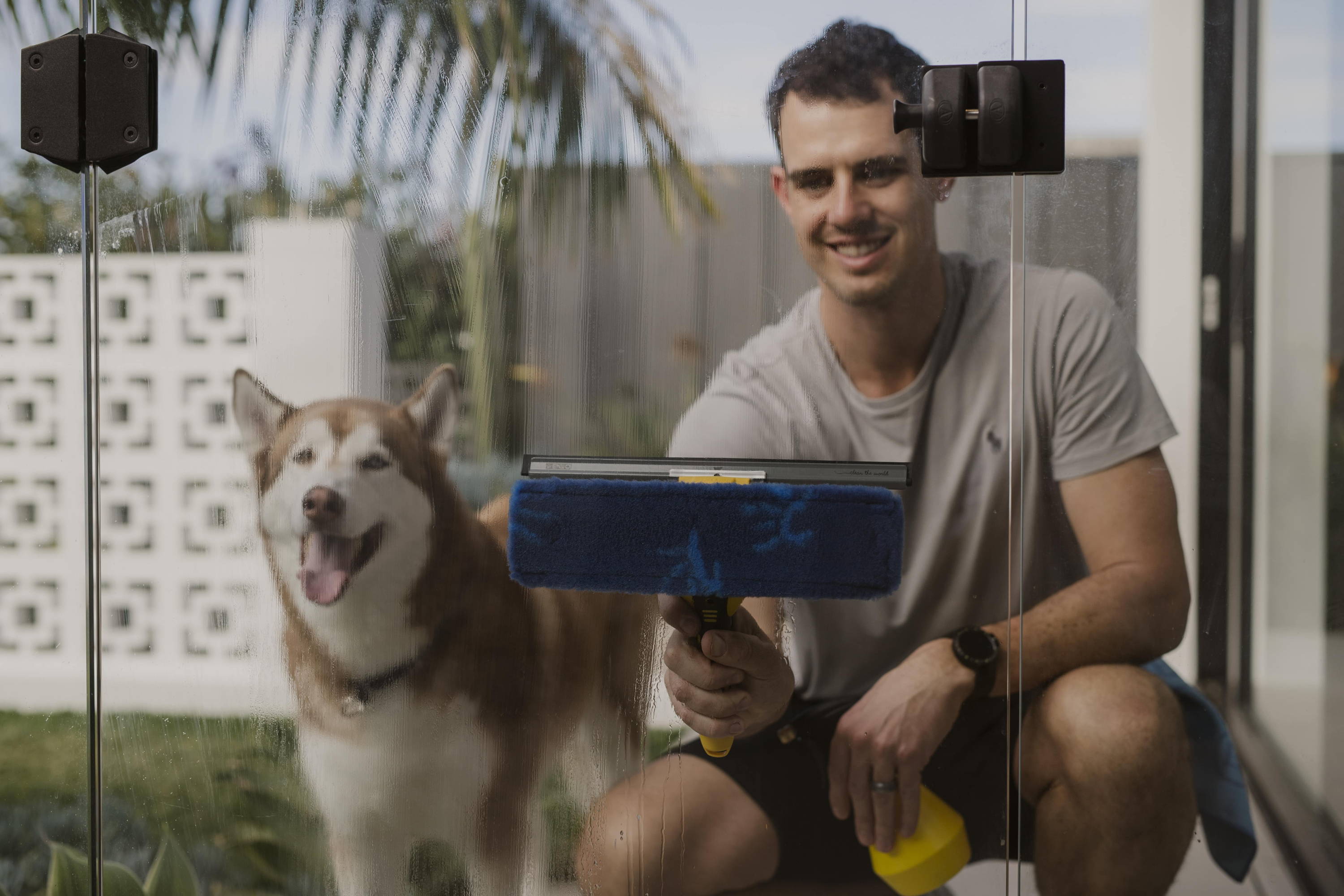 CLEAN PAW MARKS


So your doggo's walk for the day has been an adventure, stepping into muddy parks, wandering around on the beach, or splashing through rain water. But as soon as they set their paws inside the house, there's prints on your carpet, sofa or other upholstery - and it's too late! This now means extra work to keep your carpet looking its best, especially during the festive season. If you're prone to forgetting to wipe their feet on the way inside, remember to lay a towel down before your walk so some of that moisture can be absorbed. Or if you've forgotten altogether, worry not. Our friends at ENJO have a way to spot clean and remove stains from your furnishings with this handy Fabric Glove. Simply slip your hand in, spray some water, gently scrub over the stains and - voila! You can clean up stains effectively, all without harsh chemicals! Which is a win for the environment and for your home!
REMEMBER NOT TO SWEAT THE SMALL STUFF
At the end of the day, Christmas is a time to spend time with our doggos, family and friends, and to try and appreciate the simple things in life. Both you and your dog will have your best Christmas spending time with one another having fun, without worrying about whether their paws are getting muddy, or whether having a certain treat will make more of a mess. Putting a few of these tips in place can make it easier for you in the long run, but if you forget, remember you can always have fun first and tidy later!