10 Years of WAG (2010 - 2020) with Jeremy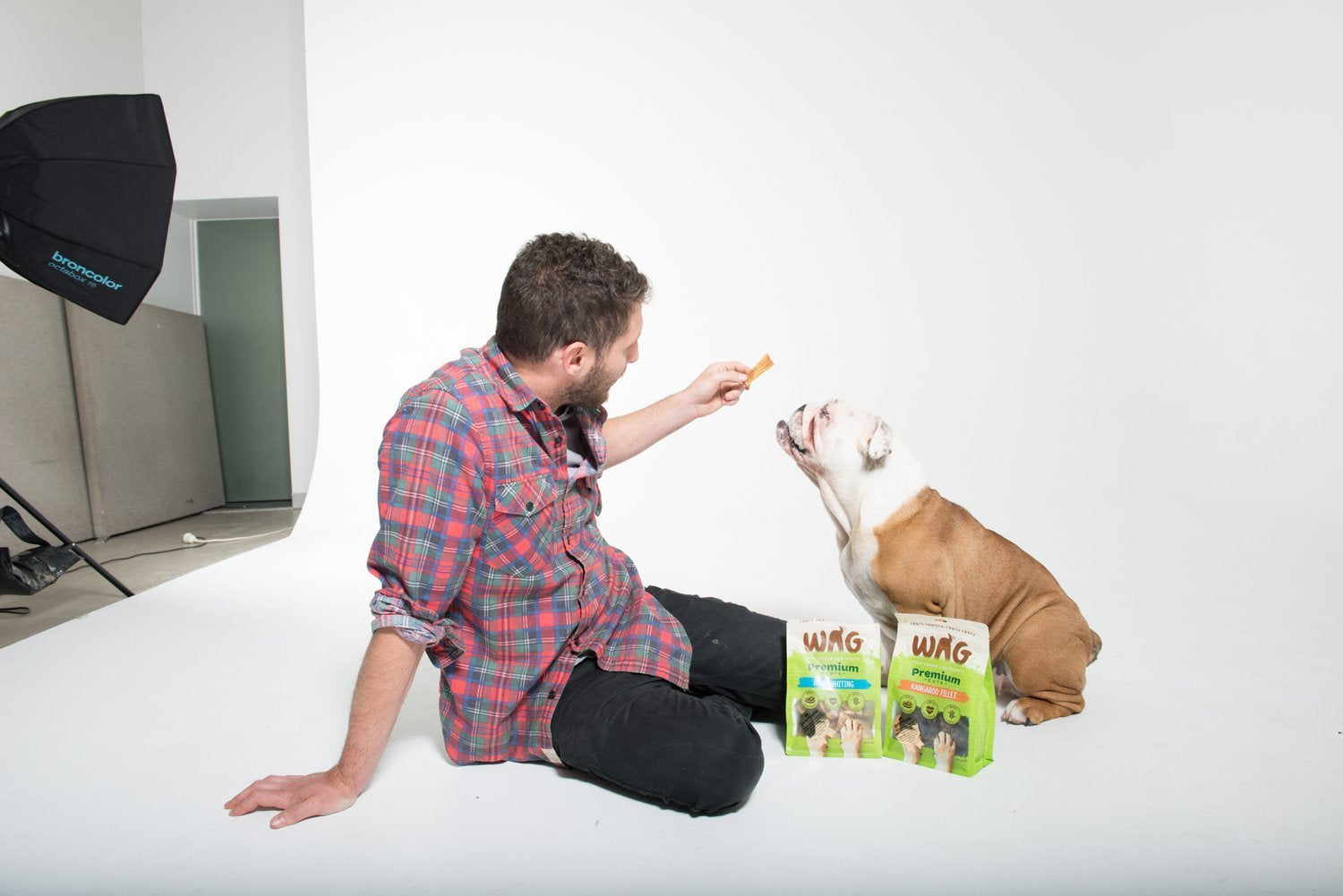 With all the changes we've gone through 2020, we've barely had a chance to stop, breathe, and celebrate some of the milestones we've achieved here at WAG. Including our 10th birthday!
It's been an absolute pleasure being able to produce high quality, natural dog treats that we know your dogs love. But, of course, we couldn't do any of it without you all. So, from the bottom of my heart, thank you to everyone who has supported the WAG journey so far.
The WAG brand has come so far in the last 10 years; since I first started dehydrating meat at 4.30am in my parents' oven. Here are a few of the highlights from over the years.
2010: WAG was born, and I started selling our dehydrated natural dog treat products at my local farmer's market.
2011: I hit the road every day, selling WAG products out of my van to independent pet stores.
2012: Our first WAG website launched… and failed! If you build it they will come, right? Well, not so much in those early days!
2013: WAG rebrand number one – the green identity was born!
2014: We hit the big time with the first Australian national retailer ranging a selection of limited WAG products.
2015: We introduce one of our fan favourites – Deer Antlers – to the menu.
2016: Our second rebrand! We ditch the generic packaging for our first printed bags.
2017: WAG goes international! Our first wholesale orders ship out to Hong Kong.
2018: We capture the famous four and WAG products are sold in PETstock, Petbarn, My Pet Warehouse and Best Friends Pets.
2019: More products hit the retail shelves and quickly become fan favourites – our famous Bully Sticks and Goat Horns.
2020: What can we say about this year?! 2020 has been an absolute rollercoaster but with the help of our loyal customers we pivoted strongly online to have our best year yet.