10 Christmas Movies For You and Your Dog to Enjoy This Festive Season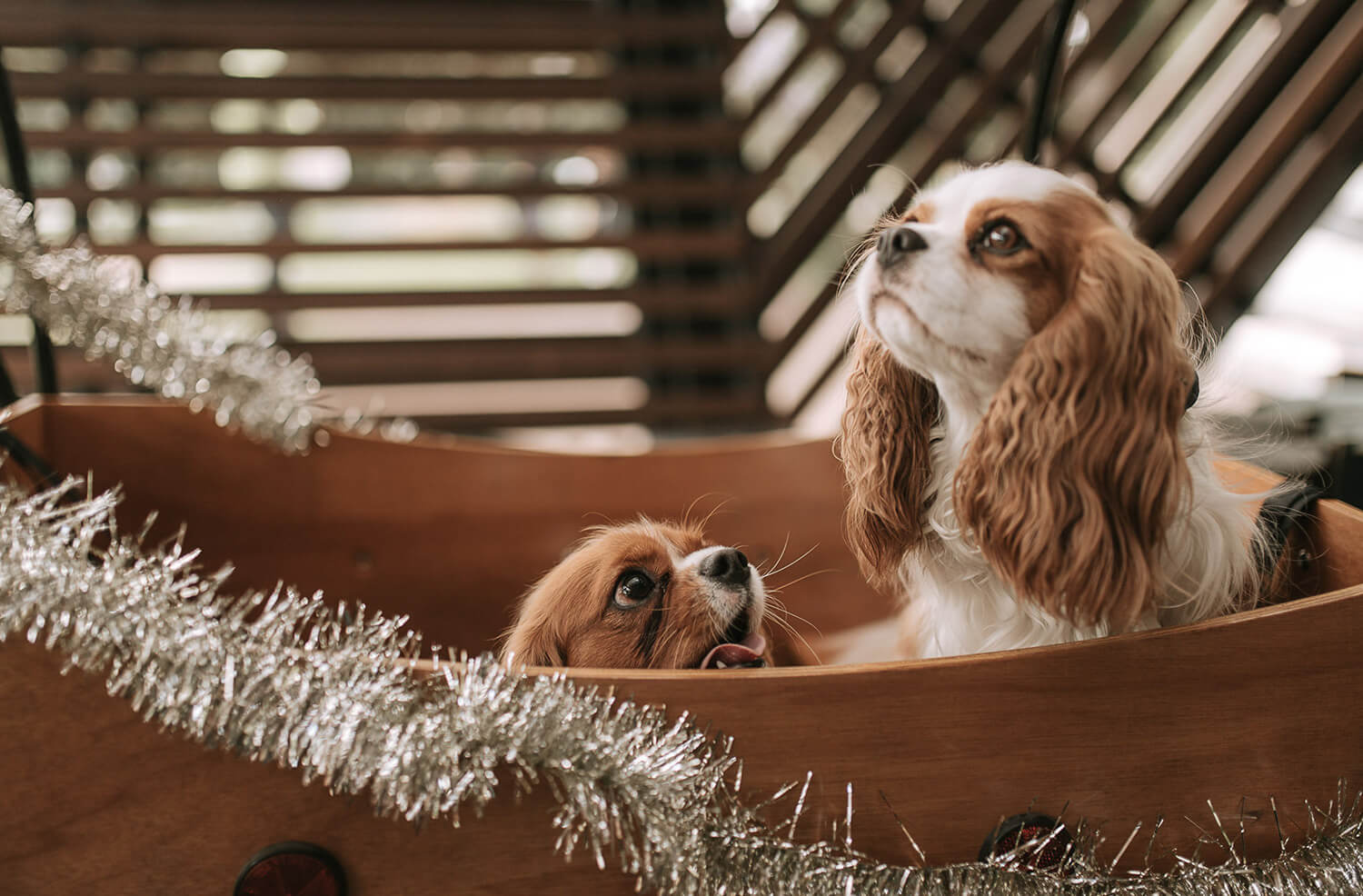 The festive season is upon us once again - which means family movie nights snuggled up with snacks, blankets and, of course, great holiday films. Your furry friend probably loves the chance to curl up with the family on the couch and watch a movie - so here's a guide to some of the best Christmas dog movies for you to watch this festive season.
How the Grinch Stole Christmas (2000)
How the Grinch Stole Christmas is an absolute Christmas classic - and the Grinch wouldn't be the Grinch without his canine sidekick, Max.
Max is loyal and loving - probably just like your pup! A heart-warming movie for the whole family, How the Grinch Stole Christmas should be at the top of your festive movie-watching list.
The best part - in the 2000 live-action film, the character of Max was actually played by six different mixed breed rescue dogs (Kelly, Chip, Topsy, Stella, Zelda and Bo) who all went on to be adopted into their forever homes. Talk about wholesome Christmas spirit!
A Dog Named Christmas (2009)
The title says it all, really. A local animal shelter hosts an 'adopt a dog for Christmas' campaign, and the McCray family foster a golden lab. The young McCray boy, who is developmentally challenged, develops a special bond with the dog who he names 'Christmas'.
A Dog Named Christmas is heart-warming like only a Hallmark movie can be. It's family friendly, but does have some tear-jerker moments!
Beethoven's Christmas Adventure (2011)
It wouldn't be a complete list of Christmas dog movies without Beethoven's Christmas Adventure. The big lovable Beethoven saves the day - and Christmas - when one of Santa's elves crashes Santa's sleigh. Beethoven has to recover Santa's magic toy bag and return it to Santa in time for Christmas.
Beethoven the St Bernard is a fun and lovable character, making Beethoven's Christmas Adventure a great film for the whole family.
Lady and the Tramp (1955)
While this might not be what immediately springs to mind when you think of Christmas movies, Lady and the Tramp begins and ends at Christmas. It doesn't get much more dog-friendly than this - an entire movie dedicated to animated pups. Don't be surprised if during some of the barking scenes your doggo gets up and joins in!
The live-action Lady and the Tramp (2019) can technically be called a Christmas movie too, if you want to make it a double feature.
Santa Buddies: The Legend of Santa Paws (2009)
Wholesome Christmas content for the doggos and the little ones, Santa Buddies features a group of cute golden retriever puppies on a mission to teach Santa Paws' son the true meaning of Christmas.
An All Dogs Christmas Carol (1998)
You've never seen A Christmas Carol quite like this. The classic Charles Dickens story has been used as inspiration for this animated film which follows three pups on their mission to save Christmas from an evil spirited pooch.
A Charlie Brown Christmas (1965)
Charlie Brown is always known to be with his loyal sidekick, Snoopy. In this Christmas special, everyone is enjoying the holiday cheer - even Snoopy, who has decorated his doghouse with Christmas lights!
But Charlie Brown is feeling dejected at the commercialisation of Christmas, and he goes searching for the true meaning of Christmas. Can Snoopy and the Peanuts help Charlie find his true Christmas spirit?
The Dog Who Saved Christmas (2009)
Starring Dean Cain, Gary Valentine and the voice of Mario Lopez as our pooch protagonist, The Dog Who Saved Christmas is a fun Christmas comedy for the whole family. Zeus, a former police dog, is left behind when the family head off on Christmas Eve. When two burglars come to break into the home, it's up to Zeus to save the day.
The Dog Who Saved Christmas Vacation is the light-hearted sequel, so make it a double feature or set aside the weekend to watch them back to back.
The 12 Dogs of Christmas (2005)
In this Depression-era movie, dogs are banned from the town. A young girl sets out to teach everyone about the true meaning of Christmas by setting up a holiday pageant for homeless canines.
This is a heart-warming and wholesome family movie, though it does have some emotional moments that have the potential to upset very young viewers.
Movie night tips
You've likely got your popcorn and movie night snacks lined up, so make sure you've got some treats for your furry friend on hand, too. Check out our range of Christmas special treats which are perfect for your pooch to snack on while you enjoy a Christmas movie (or two!).
Select dog treats that are durable and long-lasting so your pup will be occupied for the whole movie, such as coffee wood chews or kangaroo bones.
Rest assured, our range of natural dog treats contain no nasties, making them a perfect snack for your doggo this Christmas. There's no better way to get into the holiday spirit than with a wholesome Christmas movie - and there's a long list of Christmas dog movies out there - so you may as well get started!