Dog-Friendly Holidays For You & Your Canine Companion This Summer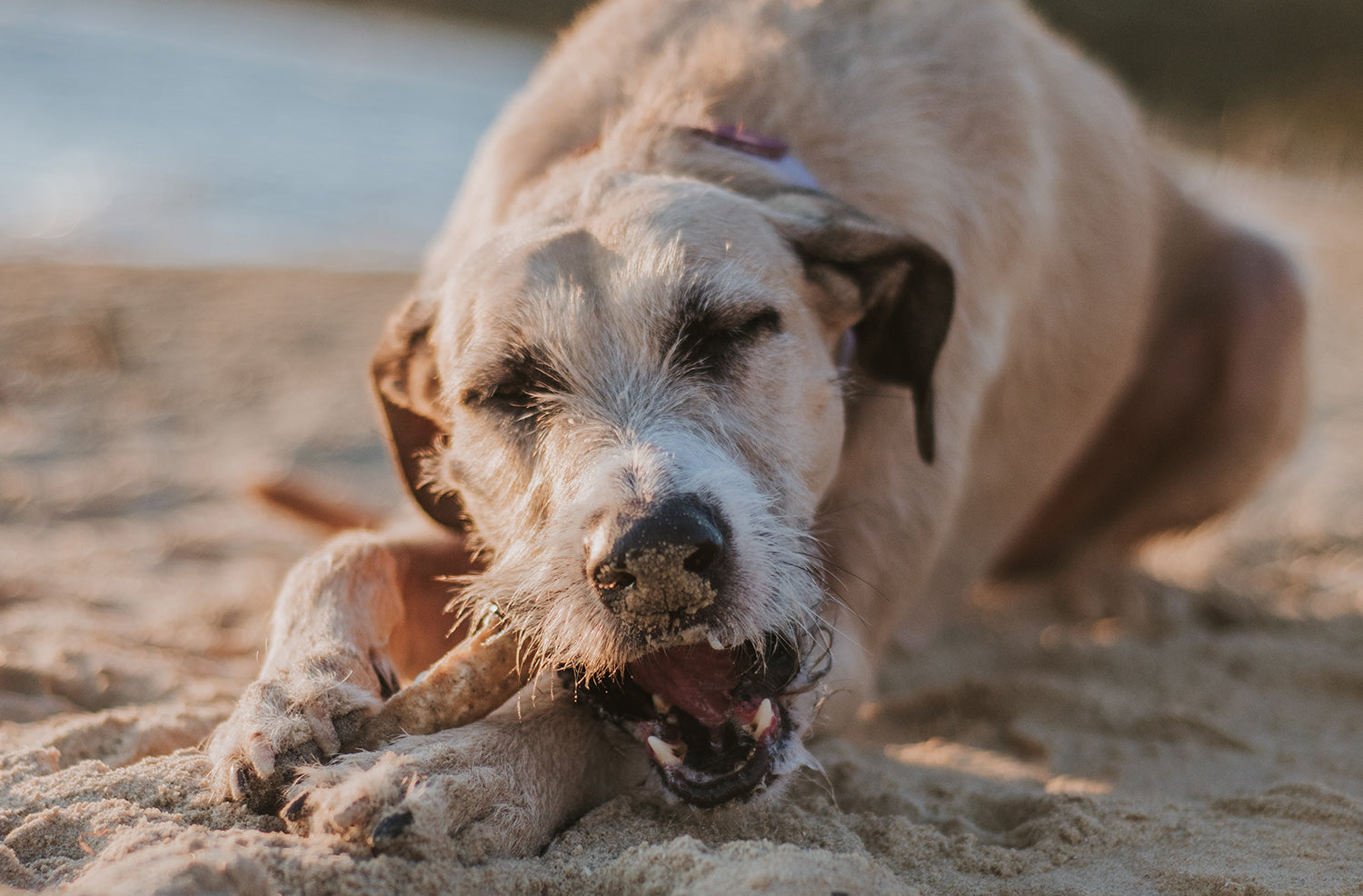 Dog lovers know that their four-legged friend is part of the family - and that means they come along on family holidays. Now that the holiday season is upon us, and many people are travelling over the summer, we've put together some tips for dog-friendly holidays to help ensure you and your furry best friend have a relaxing, fun-filled time.
The destination
Not every destination is created equal in terms of being dog-friendly. It's worth doing a little research before you decide on a destination, to ensure that you and your doggo are both going to be able to enjoy the place you plan on visiting.
If you're travelling with your fur baby, it's important you book pet-friendly accommodation. Not every accommodation place will allow pets, so make sure you check before booking.
Pet-friendly accommodation options are often places like caravan parks, campgrounds, pet-friendly properties such as AirBnB's, or some pet-friendly hotels. Oftentimes there may be a certain number of pet-friendly sites or rooms, so it's worth booking early if you can.
Even if 'pet-friendly' is listed on their website, always inquire before booking to avoid disappointment. Some places may allow small dogs, but can't accommodate bigger breeds, so it's always worth asking the question.
Day trips
Make sure your itinerary is dog-friendly. Think dog-friendly beaches, pet-friendly cafes, and parks. Be mindful of places you can't take your dog, such as some national parks, as if you plan on visiting them you may need to book a pet sitter for your furry companion for the day.
Beaches
Dog-friendly beaches are a perfect place to spend some time this summer. What dog doesn't love running around on a sandy beach? Make sure you remember drinking water for yourself as well as your furry friend.
Pay attention to signs and look up dog-friendly beaches beforehand. Keep your dog on a lead if they're overexcited or don't have good recall. Some beaches allow dogs on leads only, so make sure you respect the locals and follow the rules.
Cafes
Pet-friendly cafes are becoming much more common, and many places will have water bowls out the front of their establishment to let you know your furry companion is welcome. Be mindful of other diners - if your dog is loud or overexcited, perhaps a sit down meal isn't the right environment for them. Try getting takeaway instead and find a park nearby where they can let off some steam while you eat or drink your coffee.
Walking trails
Walking trails are a great place to visit with furry travellers in tow. As long as it's not within a national park which doesn't allow dogs, most walking trails should be dog-friendly. A nice long walk or hike is a fantastic enrichment activity for your dog, and they'll not only love the physical activity, but also the chance to explore a whole new area (and all those new smells!).
Water park
If a water park is on your itinerary, there's a chance your doggo will have to remain back at the accommodation. However, there are a few dog-friendly water parks around, so it's definitely worth checking! 
National parks
It's often widely said that dogs aren't allowed in national parks in Australia, but there are some exceptions. Some national parks have dedicated dog-friendly spaces, or some allow dogs on leads. It's worth checking if your dog can accompany you to a national park you plan on visiting, but a lot of the time you may need to suss out a different option for your pooch that day.
Pet sitting
If you're staying somewhere such as a caravan park or small pet-friendly cottage and leaving your pooch behind at your accommodation isn't an option, sometimes there are local individuals or businesses that offer casual pet sitting. This is a good option if you want to include your furry friend in your family holiday, but want the freedom of going to places that aren't pet-friendly.
Dog-friendly holiday tips
Bringing your dog on holiday with you doesn't need to be complicated. Here's a few tips for dog care for holidays:
The travel
Have a think of how you'll be getting to your destination. If you know you'll be in the car for a long time, plan stops accordingly. Your dog will need to get out to stretch their legs and have a toilet break just like the humans. Don't forget to regularly offer your pooch a drink of water. 
If you have a dog that is an anxious traveller, spend some time in the car with them in the weeks leading up to your departure, and reward them with treats for remaining calm.
Home comforts
It's completely normal and understandable for your furry friend to be a little bit more anxious when they're away from home. Be patient with them, and offer them home comforts such as a favourite toy or blanket - whatever helps them feel safe and secure.
Bring their bed or crate from home if you can. This will offer them comfort and hopefully allow them to relax and sleep. Ditto their own food and water bowls.
Safety
Make sure you double check that the backyard or accommodation is secure so that your dog can't get out. This is particularly important if your dog will be spending any time at the accommodation while you're not there. 
Food
Ensure you have plenty of natural healthy dog treats for your doggo en route to your destination. Treats are a great way of rewarding your dog in the car - snacks like kangaroo jerky and duck jerky can keep your dog entertained on the drive. Make sure you have small treats like a doggy trail mix on hand, as they make the perfect little snack when you're out and about.
If your dog is on a strict diet or is a picky eater, it's probably a good idea to bring their food with you just in case you can't get it at your destination. But if your pooch will eat anything, and you're tight on space, you may prefer to buy their food on arrival.
Enjoy yourself!
Dog-friendly holidays with your fur baby are a lot of fun! With a little bit of consideration when booking dog-friendly accommodation and planning your itinerary, you can be sure that both you and your furry friend will have a great time away this summer.
Don't forget to check out our range of WAG natural dog treats to ensure your doggo is spoiled with only the very best treats this holiday season.